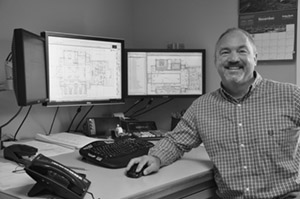 Michael Cornwell
Owner/Manager
Michael formed Buck Construction in April 1999 after nearly 10 years as Vice President and co-owner of BDM Contracting Corporation.  Under his direction, Buck has grown to become one of the most recognizable and respected subcontractors in Southern New Jersey, with a reputation for honesty, integrity, and excellent workmanship.  He has extensive experience in field supervision, project management and estimating. Michael earned a bachelor's degree in Law in 1986 from Rowan University, and a certificate in Real Estate Law from the Philadelphia Institute in 1988.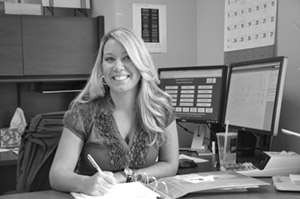 DeAna Pessagno
Office Manager/Accounting social_linkedin_square
Since joining Buck in August 2004 as an Administrative Assistant, DeAna quickly made herself indispensable, mastering task after task and eventually taking over as our Office Manager. DeAna is responsible for Buck's essential day-to-day operations, which include handling payroll and accounts receivable/payable, assisting our estimators and project managers with coordinating bids, preparing submittals/SDS, and completing change order requests. DeAna holds a bachelor's degree in Business Management from Rowan University.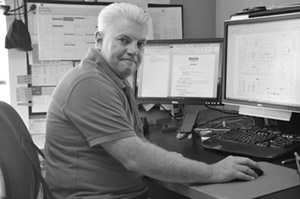 John Rudderow
Senior Estimator/Project Manager 
John joined the Buck team in November 2007, bringing with him over 34 years of experience in the construction trade. John is the company's senior estimator and project manager.
Prior to Buck, John worked for general contracting firms estimating and managing projects ranging from $10 thousand to $350 million. The depth of his experience in the construction industry makes John an invaluable resource to Buck.
Chris Elser
Estimator/Project Manager

Chris has been an estimator and project manager at Buck since 2014. Prior to joining Buck, Chris earned a bachelor's degree in Construction Management from Drexel University in 2011. While at Drexel, Chris worked for a general contractor and, upon his graduation, accepted an estimating position within that same company.
Chris has over 14 years of commercial carpentry experience between the field and the office. Here at Buck, he is responsible for developing estimates, material procurement, and all phases of project management, and he excels at building and maintaining relationships with our clients.